One of the math teachers I follow on Twitter, Michael, made this great program to illustrate that inscribed polygons formed by connecting the midpoints of the prior polygon (concave or convex) will converge to a convex polygon.
Try it:

Not only is it super-cool mathematically, but it's gorgeous! I couldn't resist, I used some creative license and made this short. I think it's really groovy! (Trippy, my son would say.)
Groovy Midpoint Math

I'd also like to spend some time exploring whether or not you can predict the location of the "vanishing point." Just not tonight.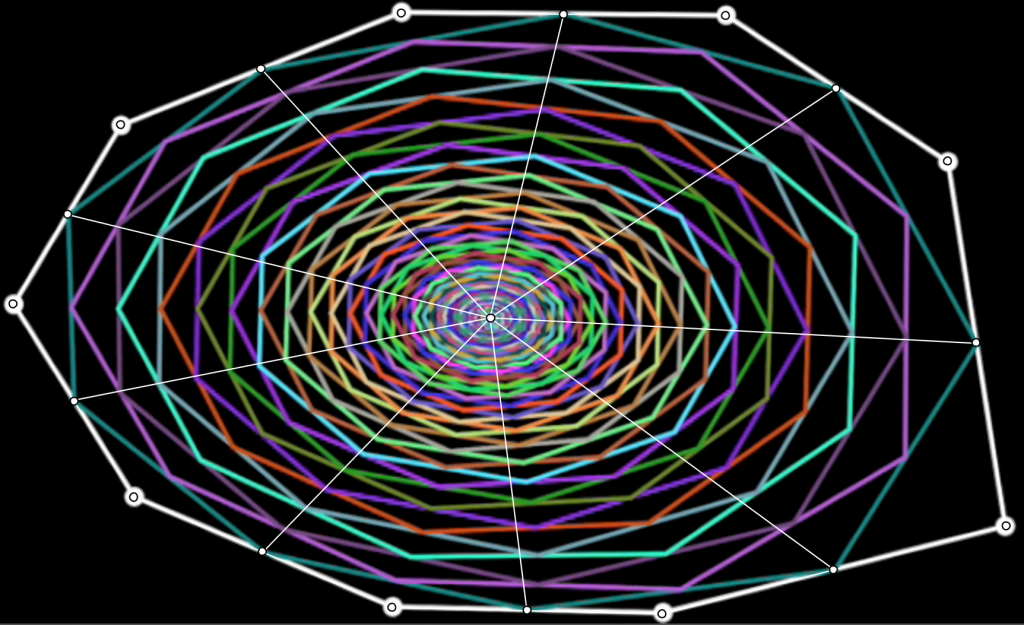 Thanks, Michael, for a really cool program!