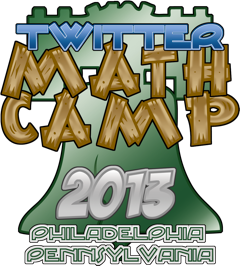 I went looking through my old Algebra and Geometry teaching stuff when I got my job writing curriculum and instructional materials. I thought, "Hey, I was always good at writing problems for extra practice, the occasional group activity, or a written assessment, I'm sure I can reuse some of them." I was shocked at what I found!
It all looked like this:                                                        but I wanted it to look like this:
Or these:
In fairness, I had no way of making these back then, but now I do – and so do you! GeoGebra.
In this workshop, I'll show you how to import images, size them, add measurements and other features, label, caption, hide unwanted elements, etc. Then we'll export to an image and a GeoGebra Tube page!
Please post a comment below if you have a particular image or lesson idea I can prepare. And bring a laptop so we can create together.
If we have time and interest we can look at some dynamic applications, too. GeoGebra makes it easy with sliders!
Resources:
GeoGebra Banner: this is a HUGE file. I took screen shots of all of the GeoGebra graphics command menus. I then cropped and arranged them into a long row – almost 48″ by 6″ and made five copies on a 48″ x 30″ page.
GeoGebra Mini-Banner: same as above except in 2 rows on 8.5 x 14 paper, two rows = one set.
Teacher Lesson: includes detailed directions for importing, sizing, and annotating an image in GeoGebra in the context of polygonal crackers.
Student Lesson: includes directions for importing and sizing an image in GeoGebra in the context of the Golden Ratio.
Favorite Things: Liu Hui Blocks with instructions and resources