Liu Hui was a 3rd century Chinese mathematician. I first stumbled upon him when I saw puzzles based on dissection proofs of the Pythagorean Theorem (Shang Gao Theorem (商高定理)) at ICME11 in 2004. Recently I've been exploring the trisection of a cube, so I could give students a way to discover the formula for the volume of a pyramid or cone. After recreating the correct pyramids myself – which took an embarrassingly long time and involved floral foam, lucite boxes, ribbon, and my Dremel tool – I came upon an image that amazed me. (If I show you, it will spoil the surprise.)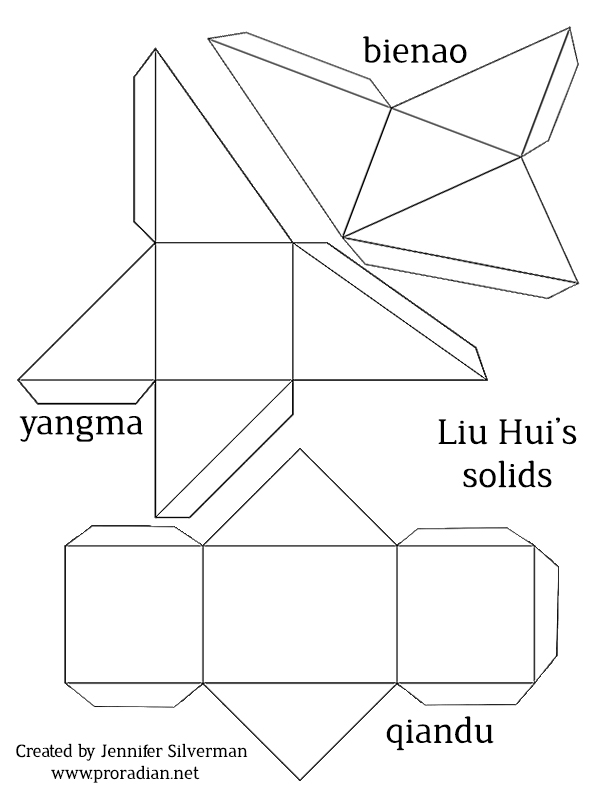 I was so excited when I made and built these nets for Liu Hui's solids! They hold amazing properties, which I could describe, but instead will leave for you to discover. I have included the nets, which I encourage you to decorate, digitally or not, before you build them. I will be using them in a similar way with students – enjoy!
P.S. I think we as Western educators, would do well to study the contributions of Eastern scholars, like Liu Hui.